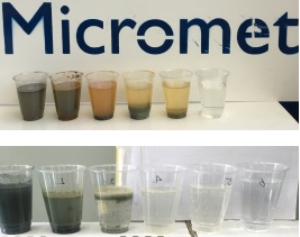 South Australian water treatment company Micromet has signed a joint venture agreement with Chinese industrial group Dadongwu that will create 75 new manufacturing jobs in Adelaide.
Manufacturing and Innovation Minister Maher – who attended the signing ceremony at Parliament House alongside Investment and Trade Minister Martin Hamilton-Smith – said the joint venture agreement will open new markets in China for the company's technology which removes pollutants from contaminated water such as sewage, grey water, and industrial effluents.
The Minister said Micromet will receive a $26,000 grant through the State Government's Business Transformation Voucher program to "develop and implement" a marketing and brand strategy for Australian and international markets.
"Micromet has been developing irrigation control technology in South Australia for the past 20 years, and more recently has moved into innovative water management technology which has helped the company expand into overseas export markets," Mr Maher said.
"The company's technology is modular and scalable, allowing it to be sized to suit a wide range of applications, and can be transported anywhere in the world in a shipping container."
Minister Hamilton-Smith said the joint venture was the result of Micromet's visit to China last year as part of a South Australian trade mission.
"Micromet participated in the State Government-led trade mission to Shandong in May last year where the company identified significant market opportunities to help address problems with contaminated groundwater and trade waste," he said.
"To see this come as a direct result of one of our trade missions reinforces the importance of the State Government's international engagement strategies and the busy calendar of business missions planned for 2016."
Micromet CEO Jim Townsend said South Australia's water technology industry could provide key expertise that wil increase exports and help address the water management issue as a global challenge.
"Through this partnership with our Chinese associates, Micromet will undergo rapid expansion while helping meet very significant water sector challenges in China," he said.
"Micromet gratefully acknowledges the assistance and cooperation of the Water Industry Alliance, the Department of State Development, Investment Attraction South Australia, and SinoSA in helping bring this partnership to fruition."
Dadongwu is a partially state-owned industrial group that has a wide range of business interests, including construction of hotels and ports, automotive manufacturing, and water treatment technologies.
Under the terms of the joint venture, Dadongwu will directly invest $2 million in Micromet.