Prime Minister Kevin Rudd has vowed to boost local industry by up to $624 million a year by lowering the threshold for major projects in order to help local suppliers.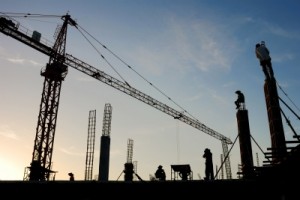 The Australian has reported that Mr. Rudd made the pledge while on campaign in Brisbane, promising that should he win Saturday's Federal Election, he will pass a legislation that will require major projects worth over $300 million to implement the Australian Industry Participation Plans.
The Industry Participation Plans were part of the Labor Government's 1 Billion A Plan for Australian Jobs, which was initially intended for major resource projects that are worth over $500 million.
Mr. Rudd promised to lower the threshold to $300 million so that more Australian manufacturers coming from other sectors such as non-mining projects would be covered. It will also be the chance to expand employment opportunities.
"Tens of billions of dollars are being invested in projects right around Australia, in mines, in ports, in roads, in major infrastructure investments," said Mr. Rudd.
"Yet too often, these multinational firms will develop these projects and default to bringing in overseas suppliers rather than using Australian suppliers and Australian skills."
"I announce the a re-elected Labor government would legislate to require all projects worth $300m or more to adopt Australian Industry Participation Plans."
According to The Australian report, the reduced threshold is expected to boost the amount of work going to the Australian industry to somewhere between $156 million to $624 million, while the total benefit of the Plan for Australian Jobs on the Australian industry is somewhere within the range of between $1.8 billion to $7 billion.
Rudd also promised to expand the Innovation Industry Precincts from 10 to 12 innovation partnerships, attracting $12 million in additional funding. He also announced more training places on major construction works funded by the Federal Government.