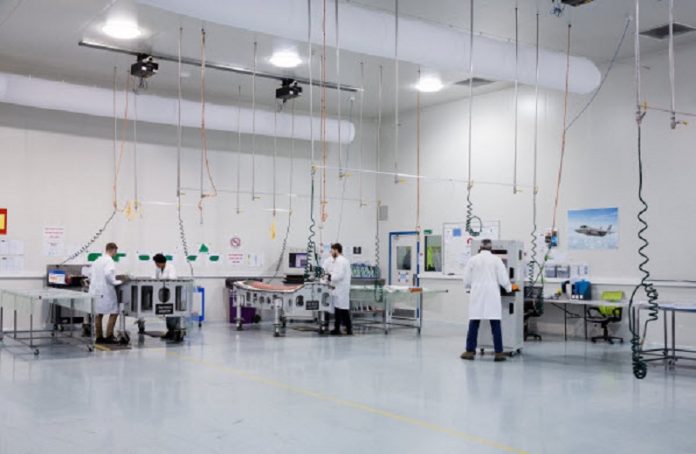 Advanced composites manufacturer Quickstep Holdings has announced a new manufacturing partnership with Australian drone logistics company Swoop Aero.
Under the strategic supply agreement (SAA), Quickstep will supply Swoop Aero with engineering and manufacturing services, tooling and an initial production run of aircraft for their recently launched KITETM unmanned cargo aircraft.
According to Quickstep's statement, the initial order value under the SSA Swoop Aero is approximately $1.5 million, with Swoop Aero indicating that there is scope for Quickstep to 'potentially supply a much larger number of aircraft ship sets in the future'.
Quickstep CEO Mark Burgess said the Swoop Aero was a great example of an exciting Australian start-up successfully developing world-leading technology in a new market segment.
"Their technical achievements and demonstrated operational capability make them a great launch customer for the recently established Quickstep Advanced Air Mobility business and further develops our ability to access the dynamic and rapidly growing unmanned aerial vehicles (UAV) market," he continued.
"We look forward to supporting their undoubted growth potential."
Eric Peck, CEO of Swoop Aero said the strategic supplier-operator collaboration with Quickstep would further the company's goal to keep its innovation and manufacturing local.
"The partnership will underpin our continued focus on building sovereign manufacturing capability, the resilience of which proved to be a significant strength of the organisation in overcoming the industry disruptions caused by COVID-19," Mr Peck added.
"With demand for our services increasing worldwide, this strategic partnership will further support the growth targets for our manufacturing capability.
"Thanks to Quickstep, we can guarantee that our manufacturing team can meet the increased demand for our aircraft, with up to 1000 aircraft already planned for manufacture in 2022."
Image credit: https://www.quickstep.com.au/capabilities/