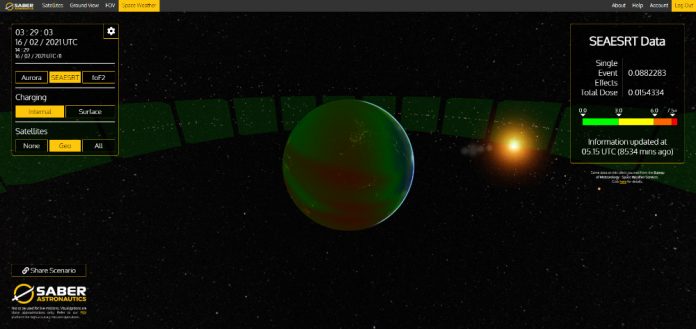 Saber's upgrades will introduce next generation control technologies to the Australian Mission Control Centre, making flying new spacecraft easier.
Sydney-based space engineering company Saber Astronautics announced Monday it has signed an agreement with the Bureau of Meteorology to provide space weather information to the upcoming New Mission Control Centre at Adelaide.
Built at Adelaide's Lot Fourteen – otherwise known as Responsive Space Operations Centre (RSOC) –  the Australian Mission Control Centre will be the world's first professional control centre to incorporate machine learning and 3D gaming technology in spacecraft operations.
"Spacecraft operators need to know what is happening in space in the same way a boat needs to know what is happening at sea," said Saber CEO Dr Jason Heid.
The Bureau's Space Services tracks solar disturbances that could affect operations in space and on Earth.
By using space weather data to diagnose satellite health, Saber gives new businesses in the space industry better chances to survive given that "every minute of down-time is millions of dollars in lost revenue."
Commenting on the agreement, the Bureau's Space Weather Services National Manager Dr Sarah Spackman said: "The Bureau of Meteorology is excited to be a part of this initiative. It provides us with an opportunity to develop novel environmental intelligence to help position the rapidly growing Australian space industry at the forefront of efficient spacecraft operations."