Although not expected to do so, car maker Toyota Australia has been granted the right to ask its workers to accept any changes to their pay and conditions.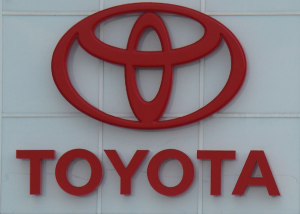 Last December Toyota lost a case to give employees a vote on proposed changes to their enterprise agreement. The Federal Court directed the company to stop any action it was taking to implement changes to its Workplace Agreement.
According to The Australian, Toyota asked its workers to accept certain changes to the Workplace Agreement, including a cutback in the Christmas shutdown period and removal of some allowances.
The Australian Manufacturing Workers Union (AMWU) has sought and won a court order blocking the company's move.
Justice Mordy Bromberg ruled in favour of the four employees who filed a complaint that Toyota Australia cannot change its agreement until it expires in March 2015.
However, the Federal Court now found the provision was in conflict with the Fair Work Act, thus, proclaiming it invalid.
"Parliament having said that an enterprise agreement may be varied, and that the employer may put a request to its employees in that regard, a term of the agreement which states, or has the effect, that the employer may not proceed must necessarily be inconsistent with or repugnant to the Fair Work Act to that extent,'' the judgment said.
Winning the Federal Court appeal means that the court has confirmed that the company did not act unlawfully with the decision to reduce employee entitlements in order to achieve cost savings.
"If the decision of Justice Bromberg had been upheld it would have prevented employers with no extra claims clauses like Toyota even asking their employees the question of whether they support any changes to their enterprise agreement,'' said Stephen Smith, National Industrial Relations Director at The Australian Industry Group.
"Market conditions can change quickly and sometimes changes to enterprise agreement provisions are necessary to enable companies to survive and preserve jobs. It is important that employers are free to discuss changes with employees and to seek support for necessary variations to enterprise agreements.''
Toyota is not expected to press for the cuts now that it has announced it will cease manufacturing in Australia by 2017, reports the Sydney Morning Herald.
"We welcome today's full federal court decision and are pleased that the court confirmed that we did not act unlawfully," a Toyota spokeswoman said.