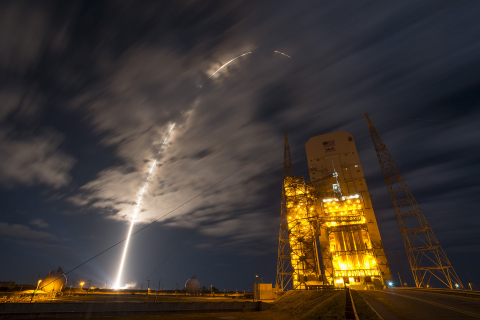 3D printing giant Stratasys continues to push the boundaries of additive manufacturing with the serial production of 3D printed parts for United Launch Alliance (ULA) Atlas V rocked which launched last week from Cape Canaveral Air Force Station in Florida.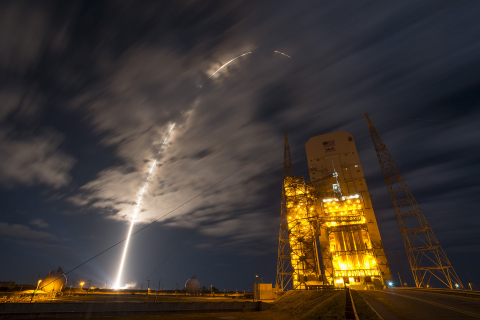 The company 3D printed numerous components for the Atlas V ducting system in the rocket's payload fairing, including brackets, nozzles, and panel close-outs.
The parts were 3D printed in ULTEM™ 9085 on a Fortus 900mc Production 3D Printer, highlighting the ability of additive manufacturing to replace metal components with 3D printed lightweight thermoplastic parts.
Greg Arend, ULA manager, Additive Manufacturing, said Stratasys' additive manufacturing solutions allowed for design flexibility and unique material properties to optimise parts that can withstand the harsh launch environment.
He said the technology also resulted in substantial cost and time benefits in comparison to traditional manufacturing methods.
"Stratasys continues to be a great supplier to ULA, supporting our Atlas V and Delta IV launch vehicles. Our partnership has enabled Stratasys to bring parts such as tooling and support equipment into ULA's factory in Decatur, Alabama to help us build rockets," Mr Arend added.
Scott Sevcik, Director, Business Development – Aerospace & Defense at Stratasys said the company was delighted to be working with ULA with the aim of advancing the technology for further use in spacecraft.
"It's been impressive to see how ULA has innovated with industrial 3D printing, and we are excited to continue working with them to push the technology further," Mr Sevcik said, adding that Stratasys will be exhibiting its additive manufacturing capabilities at the Space Symposium in Colorado Springs, CO, on April 11-14, 2016.