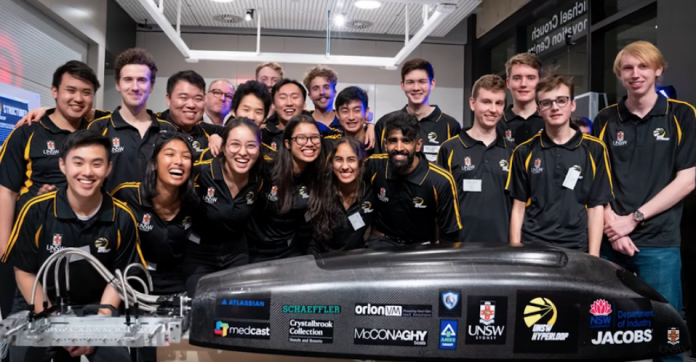 A team of engineering students from UNSW Sydney has managed to beat off competition from more than 2000 entrants to become the only team representing Australia in the finals of Elon Musk's Hyperloop Pod Competition 2019.
Launched in 2012 by Ilon Musk's rocket development company SpaceX, the Hyperloop competition asks participating teams to develop and build a subscale prototype transport vehicle capable of travelling through vacuum tubes at speeds comparable to aircraft.
The UNSW Hyperloop team – who refer to themselves as Loopers – will compete against 20 university teams from around the globe, including the Technical University of Munich – the undefeated world champions in Hyperloop, who last year set a record of 467km per hour, or almost 0.4 mach.
UNSW Hyperloop project manager Harry Zhang said the competition will hell help shape a future that will completely change the way we think about everyday travel.
"Hyperloop is basically a vacuum train where you hop in pods, and these would be shuttling you between major cities at the speed of sound," he said.
"So it has major implications for how we access work, how you think about travel and totally disrupts the [urban transport] supply chain."
The construction of the pod was overseen by UNSW Hyperloop Structures Lead Yasmin Zaman, who connected the internal machinery to the chassis which will then be encased in an aerodynamic shell.
"While we want this to be aerodynamic, it has to be also aesthetic and can conform to the regular engineering requirements that you would need for a Hyperloop pod," he said.
Image credit: https://newsroom.unsw.edu.au