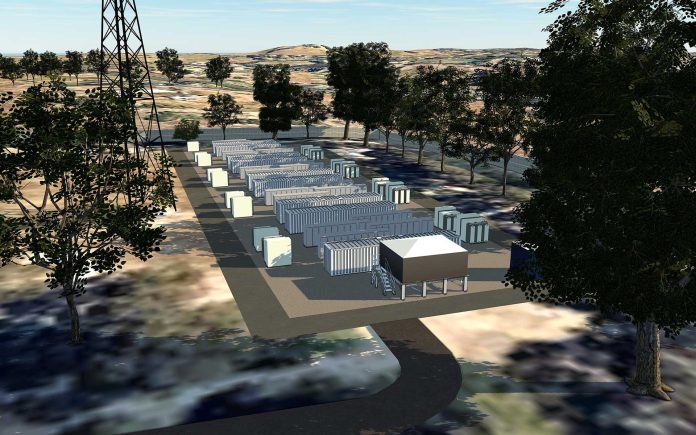 The Victorian State Government and ARENA will provide $25 million each to fund Victoria's first two large-scale, grid-connected batteries as part of the state-wide energy storage initiative.
The $50 million in funding will see the rollout of two battery projects (one at the Gannawarra solar farm near Kerang, and the other in Warrenheip, Ballarat) which will together deliver 55 MW of power and approximately 80 MWh of energy storage capacity.
ARENA CEO Ivor Frischknecht said the two projects, which are being delivered by private consortia Edify Energy and Spotless Sustainability Service, will help ease constraints on transmission lines in Western Victoria that currently curtail the output of existing wind and solar farms and will also help to support future renewable generation.
"ARENA is excited to be demonstrating the capabilities that these new batteries will provide in securing reliable electricity for western Victoria and to facilitate the Victoria's transition to renewable energy," Mr Frischknecht added.
"Battery storage will play a crucial role in the future energy mix, alongside other forms of storage and in conjunction with variable renewables and demand management."
Minister for Energy, Environment and Climate Change Lily D'Ambrosio said both projects are already under construction and are expected to be operational in time for next summer's peak.
"We said we would deliver this for Victoria, and that's exactly what we've done," the Minister said.
"This Andrews Labor Government initiative is an important part of helping us transition to a more affordable, reliable and clean energy system."
"We are continuing to modernise our electricity grid, strengthen our energy security and deliver real action on climate change."