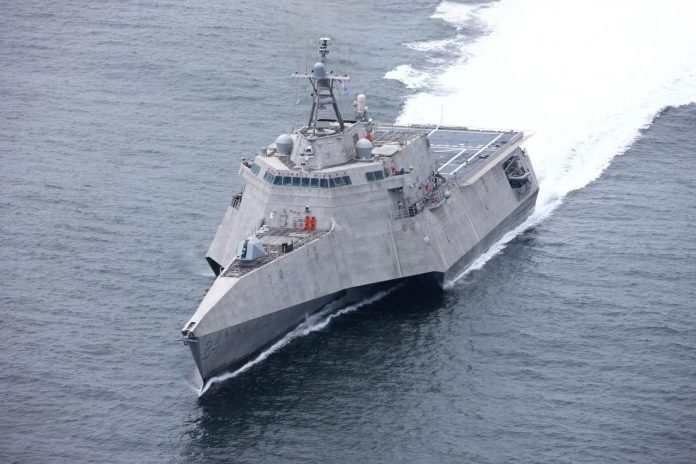 Austal has announced that the twelfth Independence-class Littoral Combat Ship (LCS) built for the US Navy at its shipyard in Mobile, Alabama, has successfully completed acceptance trials in the Gulf of Mexico.
Austal CEO David Singleton said the successful completion of acceptance trials for the future USS Oakland (LCS 24) during the COVID-19 pandemic has demonstrated Austal USA's capability and reliability 'to deliver vessels on time, even under challenging circumstances'.
"Austal USA has clearly answered the call, as part of a mission-essential industry, to continue operations during the COVID-19 pandemic and deliver on commitments to the US Navy," Mr Singleton said.
"The completion of acceptance trials for LCS 24 during this time of adversity is an outstanding achievement and a great acknowledgement of the skills and commitment of the Austal USA team."
Austal USA's Independence-class LCS program is at full rate production, with six ships currently under construction including Oakland.
The future USS Mobile (LCS 26) has been launched and is preparing for trials.
Final assembly is well underway on the future USS Savannah (LCS 28) and USS Canberra (LCS 30), while modules for the future USS Santa Barbara (LCS 32) are under construction in the Module Manufacturing Facility (MMF).
Austal USA cut the first aluminium to mark start of construction for the future USS Augusta (LCS 34) in early April.
Image credit: https://www.austal.com/