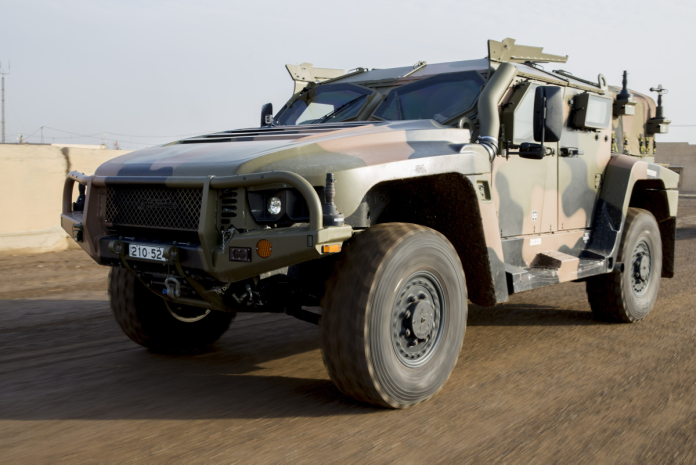 Defence Minister Marise Payne has announced that Australia's new Hawkei protected mobility vehicles have deployed into a warzone for the first time as part of a new Defence trial.
The two Hawkei vehicles were deployed into Iraq's Taji Military Complex to test their sustainability overseas and their ability to deploy to and from an operational area.
"This will enable the Army to learn how to best deploy this capability to an operational environment and ensure it is ready prior to full production in 2019," Minister Payne said.
"The two Hawkei vehicles will complete defined tasks designed to ensure we are best prepared to deploy this capability when it enters service."
"The Hawkei's cutting-edge technology and design means it is able to withstand significant blast and ballistic threats, which will protect our soldiers from small arms fire and fragmentation."
She said the vehicle was designed, developed and manufactured by Thales Australia, showcasing the capability, maturity and international competitiveness of Australian defence industry.
"Defence and Thales Australia have been working closely to develop this vehicle by conducting a rigorous design, test, and evaluation process, and both organisations should be proud of their work." Minister Payne continued.
"The Hawkei builds on Thales Australia's international success with the Bushmaster vehicle, which is in service with seven countries."
"I was proud to travel to Poland in October to support Thales Australia's bid to export the Hawkei, and today's milestone shows yet again the world-class capability being produced by Australian defence industry," he said.