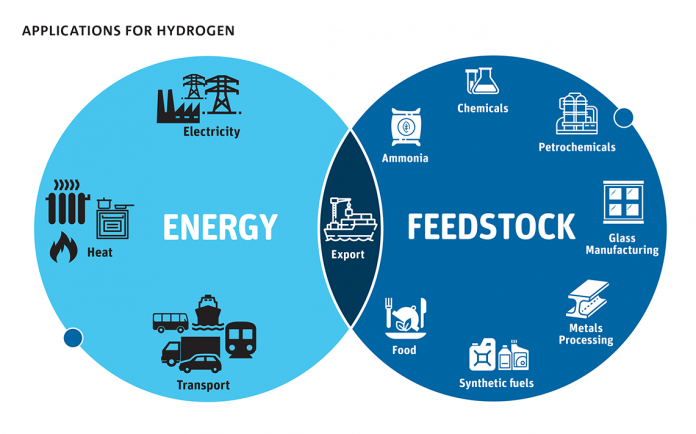 A new blueprint released by the CSIRO sets out a path for the development of an economically-sustainable hydrogen industry in Australia.
The National Hydrogen Roadmap identifies hydrogen as a new export opportunity for the country, as well its current barriers to market activation.
The lack of supporting infrastructure – such as hydrogen refuelling stations for transport – and the cost of hydrogen supply for some applications have been pinpointed as the main roadblocks for realising the full benefits of a hydrogen economy.
The Roadmap, however, suggests that introducing an appropriate policy framework could create a market pull for hydrogen, with an investment in infrastructure then likely to follow.
CSIRO Chief Executive Dr Larry Marshall said Australia has a 'unique and urgent opportunity' to turn significant natural resources, including coal, gas, and renewables like solar and wind energy, into a low-emissions energy product and ship it around the world.
"CSIRO is at the forefront of innovation with our partners in industry, government and the research sector, like our recently developed, world-first membrane to separate hydrogen from ammonia for fuel cell vehicles," Dr Marshall noted.
"This National Hydrogen Roadmap provides a blueprint for growing Australia's hydrogen industry through coordinated investment to be globally competitive."
CSIRO Hydrogen Future Science Platform Director Dr Patrick Hartley said that as hydrogen technologies are reaching maturity, the narrative is gradually shifting from R&D to market activation.
"We've established a strong network of partners and collaborators that support current, practical research and technology development initiatives right across the hydrogen energy value chain," Dr Hartley said.
"And while much of the required technology is at a mature stage, there is considerable scope for further R&D to further improve process efficiencies and develop new applications."
The Roadmap was sponsored by 21 industry and government bodies.