CSR Bradford, Australia's leading manufacturer of premium energy saving insulation products, is collaborating with Tesla Energy to bring their leading Powerwall battery technology in Australia and New Zealand early in 2016.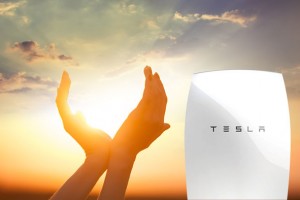 CSR Executive General Manager Bradford Anthony Tannous said the company will supply and install the Tesla Powerwall battery as part of a fully integrated and automated system which includes PV panels and inverter.
"CSR Bradford's battery solutions, provided by Tesla Energy, will enable our customers to achieve far better savings on their electricity bills as well as an increased capability to use renewable energy sources to power their homes," Mr Tannous said.
"Just as Tesla has revolutionised electric vehicles, Tesla Energy's Powerwall will deliver consumers personal control and management of energy consumption. Savings in electricity are now easily achievable. CSR Bradford is proud and excited to bring this revolutionary residential battery storage solution to Australians, who are quick to adopt innovative technology."
The Tesla Powerwall home battery unit is fully automated, simple to install and requires no maintenance. Measuring at 1.3m x 0.86m and a depth of only 18cm, it can be seamlessly installed either indoors or outdoors and controlled via a web and mobile app interfaced with the specialised inverter.
The Daily 7kWh Powerwall is capable of satisfying the bulk of an Australian family's power requirements during the evening by utilising energy stored from solar panels during the day.
Additionally, the Tesla Powerwall can provide an emergency backup in the case of a grid outage and multiple batteries can be scaled together to meet higher energy requirements if needed.
Mr Tannous said the cost of a 4kWh solar PV system with inverter and battery installed by Bradford amounts to less than $15,000.
"Australia is perfectly positioned for widespread adoption of battery storage thanks to its excellent sun exposure, high energy prices, low interest rates and strong take-up of rooftop solar systems," he added.
"Battery storage is the next logical step in the expansion of CSR Bradford's Energy Solutions business, adding to our innovative range of ventilation, wall wraps and solar products."
CSR Bradford's integrated power storage solutions will be available to interested parties directly through its Bradford Energy Solutions, or through any of its Approved Installers across the nation.