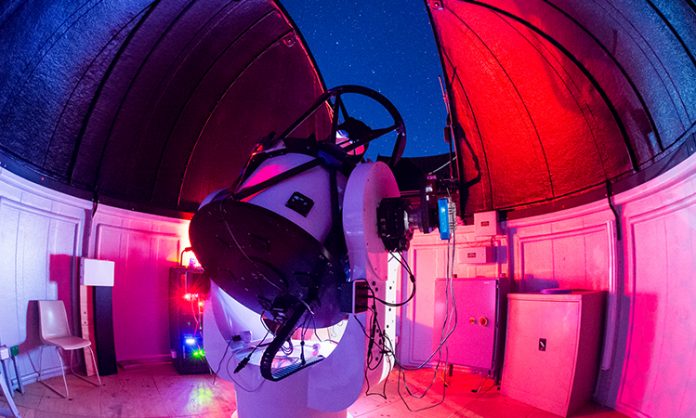 Minister for Industry, Science and Technology Karen Andrews officially opened a new research facility at the University of Southern Queensland (USQ).
Designed to further advanced Australia's space capabilities, the new Institute for Advanced Engineering and Space Sciences in Toowoomba and Mount Kent Observatory will focus on hypersonic propulsion systems, advanced materials and astrophysics.
Opening the Institute in Toowoomba on Wednesday, Ms Andrews said the $6 million facility includes an array of new telescopes and technology that would complement the work of the Australian Space Agency.
"The Institute will help our space efforts by focusing on cutting edge technology and world class infrastructure," Minister Andrews continued.
"The University of Southern Queensland has been actively involved with the Australian Space Agency, keeping the Agency informed of its space program and working to support the growth of our space industry.
"The purpose of the Agency is to drive this kind of investment and research, as we push toward a goal of tripling the size of the sector to $12 billion a year and creating up to 20,000 new jobs."
The University of Southern Queensland boasts an impressive space program, with its Mount Kent Observatory providing the only ground-based support in the southern hemisphere for NASA's Transiting Exoplanet Survey Satellite.
Apart from NASA, it also collaborates with a string of other international organisations including the German and Japanese space agencies.
USQ Centre for Astrophysics Director Professor Brad Carter said the new facilities offers the potential to capitalise on the growing opportunities presented by the Australian Space Agency and international space industry.
"USQ's focus on the nearer stars and their planets means that we are playing a key role in surveying the local, solar neighbourhood for planetary systems or those planets that can be studied in greatest detail and worlds that we hope humans one day send robotic interstellar probes to visit," Professor Carter said.
"We already have a lot to offer through existing capabilities and talent, however, this expansion will allow us to unlock even more opportunities and further cement our existing international partnerships."
Image credit: https://www.usq.edu.au