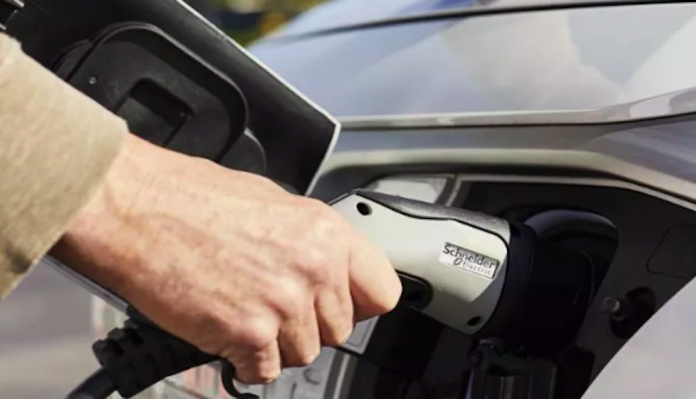 Origin Energy has received a $838,000 grant from the Australian Renewable Energy Agency (ARENA) to fund an electric vehicle (EV) smart charging trial.
The $2.9 million trial, to be delivered in partnership with Hyundai, Nissan and Schneider Electric, among others, aims to improve the economics and appeal of EVs by shifting charging from times of the day when energy is more expensive to off-peak periods and when wholesale prices are low – typically when wind and solar are generating strongly.
The project will see Origin install 150 smart chargers at homes and workplaces across the National Electricity Market (NEM). Origin executive general manager Future Energy and Technology, Tony Lucas said these smart chargers will connect to the company's Virtual Power Plant (VPP) platform, which enables multiple devices to be orchestrated remotely using artificial intelligence with benefits for customers, such as lower running costs, as well as for wholesale energy markets and distribution networks more broadly.
"Origin has developed a leading VPP platform orchestrated using artificial intelligence, with a wide range of distributed assets, such as storage, residential air-conditioning systems, hot water systems, pool pumps and industrial coolers, already connected and continuing to grow," Mr Lucas explained.
"Smart chargers will be able to talk to the platform, which can remotely direct chargers to switch on and off, or higher or lower, in response to wholesale prices, with benefits for customers in terms of lower charging costs and the NEM as we can more efficiently manage demand and supply in the system."
Minister for Energy and Emissions Reduction Angus Taylor said the project will help identify ways to overcome challenges in integrating EVs.
"The Government's role is to support consumer choice for future fuel technologies and back new technologies through trials like this. These projects will help those Australian motorists who choose to drive an electric vehicle to do so," Minister Taylor said.
"As Australians choose future fuel technologies, it is important that energy market operators, energy companies and governments understand the impact EVs could have on our networks."
"Through this project, we can begin to understand how to minimise impact and maximise the benefit of new technologies on the grid."
ARENA CEO Darren Miller said Origin's trial will help to demonstrate how the Australian electricity grid can successfully integrate higher numbers of EVs while limiting costly network expansion.
"As the uptake of EVs increases, it will be important to efficiently manage the charging of vehicles, to avoid potentially costly impacts on peak demand, associated network charges and grid security issues," Mr Miller said.
"Smart charging enables charging at times when demand is lowest and electricity is cheapest, which reduces the burden on the network and the cost to the customer."
Image: Origin Energy Website