Hundreds of top Australian and international scientists, business leaders and investors will attend the 2014 AusBiotech conference – the largest annual gathering of biotechnology experts in Australia and the Asia Pacific region – which will be focusing on finding solutions to new health threats.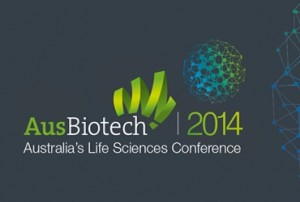 Science and IT Minister Ian Walker said emerging threats to Queenslanders' health had created new frontiers in the biotechnology sector.
"The race to find cures and vaccines has become even more pressing," Mr Walker said.
"The urgency highlights the importance of biotechnology and how research combined with new technologies brings about life-saving medicines to patients."
The conference, which will take place at the Gold Coast Convention and Exhibition Centre (29-31 October), will also discuss and explore the possibility of collaborative research between science and industry to boost the economic potential of the sector.
"Queensland has a strong record of achievement in this area. In the past year, State-funded scientists have found a way to relieve the suffering of chemotherapy patients, discovered a breakthrough in the treatment of pancreatic cancer, and opened a chronic fatigue syndrome clinic, among many other advances," the Minister said.
"This government's investment in science is bringing about real improvements for Queenslanders and their families."
Mr Walker also announced the opening for applications to the $250,000 Queensland-Chinese Academy of Sciences Collaborative Science Fund.
According to the media release by the Queensland Government, the Chinese Academy of Sciences will match the funding dollar for dollar, with money going to projects in the areas of energy, human health and medical research, as well as agricultural biotechnology, including food safety.
Mr Walker said the 2012 Life Sciences Industry Report estimated the industry in Queensland generated an income of about $4.36 billion in 2011.
"This is the industry that produced Professor Ian Frazer's lifesaving vaccine to prevent cervical cancer and Professor Mark Kendall's nanopatch, a needle-free way to vaccinate. Our life sciences sector has enormous potential in Queensland where there's no shortage of great ideas that need to make that leap from the lab to the marketplace," he said.
"The Gold Coast has a growing life sciences sector, including flagship biomedical research institute, the Institute for Glycomics at Griffith University led by Professor Mark von Itzstein."
Professor von Itzstein, who led the team of researchers at Monash University which discovered the anti-influenza drug Relenza, said having AusBiotech 2014 on the Gold Coast was a great opportunity to showcase the Institute's world class translational and commercially focused science.
"Through extensive collaboration with local and international industry partners we are discovering and developing new ways to fight the major diseases of our time, including malaria and leukaemia," he said.
Applications for the Queensland-Chinese Academy of Sciences Collaborative Science Fund close on Friday 27 February 2015. For further information go to http://www.business.qld.gov.au/industry/science/grants/qcas