BHP Billiton has hinted that it is considering the possibility of demerging its non-core aluminium, manganese, thermal coal and nickel assets.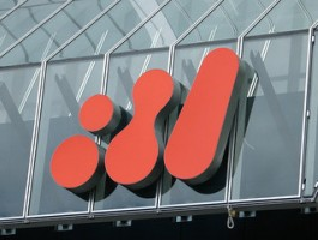 According to the article on The Australian, BHP Billiton did not dismiss emerging speculations that a demerger to shareholders had become the preferred divestment course for the previously flagged sale of non-core production line assets, which was interpreted as a sign that the company was seriously contemplating the move.
It is said that that individual asset sales to trade buyers, or the emerging and well-funded private equity funds, such as the X2 fund headed by former BHP and Xstrata executive Mick Davis, remains the most likely outcome, even though a demerger of a new company loaded up with the non-core assets that do not fit BHP's simplification plan under new chief executive Andrew Mackenzie is now clearly under consideration.
"In the last two years alone, the group has announced or completed divestments in Australia, the United States, Canada, South Africa and the United Kingdom, including petroleum, copper, coal, mineral sands, uranium and diamonds assets," said BHP in response to the market speculation on the demerger, reiterating that simplification of their portfolio was an objective that the company had been pursuing for years.
The fact that the remaining non-core assets are yet to be sold signals that the company is experiencing a tough time finding suitors. Their appeal sitting inside a demerged organisation without the cash flow to meet long-term sustaining capital requirements is why the demerger option, up until now, has not received much of an airing.
"We believe that a portfolio focused on our major iron ore, copper, coal and petroleum assets would retain the benefits of diversification, generate stronger growth in free cash flow and a superior return on investment," BHP said.
"By increasing our focus on these four pillars, with potash as a potential fifth, we will be able to more quickly improve the productivity and performance of our largest businesses. Any course of action remains subject to detailed review and an assessment of alternatives."
The key assets that are up for sale share one common feature- they are all struggling to make profit because of the weak prices, most notably aluminium and nickel.
A demerger to shareholders would mean that the company would be offering to shareholders its worst businesses, with the exception of the profitable manganese business and a thermal coal business, which could increase their profit margins with more cost-cutting.