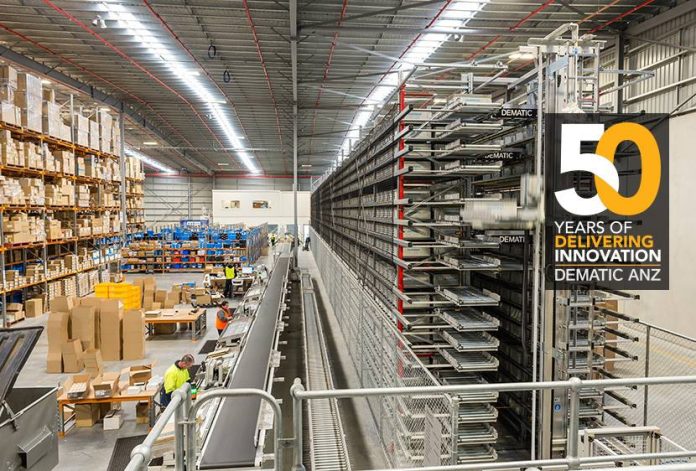 Industrial equipment supplier Dematic is celebrating 50 years of innovation in ANZ.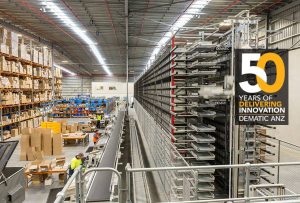 Founded by Gerry Hatton in 1966, the business constantly expanded and evolved through various transitions: from Colby to Mannesmann to Siemens to Dematic.
Throughout the years, many of Australia's leading retailers, wholesalers, manufacturers and 3PLs have worked closely with Dematic, so every day millions of people buy and use products that have been manufactured, stored, picked or distributed by Dematic.
The company's CEO, Glen Borg, said he was excited about the direction Dematic is taking in the region.
"Acquiring businesses such as the recent acquisition of NDC Automation, expands the depth of our offering to customers and allows us to design, deliver and deploy global AGV solutions backed by sophisticated, real-time software," he said.
"This combination of Dematic and NDC's solutions will create real competitive advantage for our customers."
Dematic's workforce in Australia and New Zealand, Dematic has grown to almost 500 people – the majority of whom are qualified mechanical, electrical, electronics and software engineers and service technicians. This makes the company one of Australia's leading expert engineering companies.
"Dematic is committed to innovation and constantly pushing the boundaries in terms of what can be achieved through new technologies, systems and software, but it is important to state that the real key to its success undoubtedly lies in the great team of people," Mr Borg added.
Dematic is a global business comprised of seven regional competence centres with Australia being the centre for Asia Pacific and software.
The Australian arm of Dematic is also responsible for operations throughout ASEAN, with offices in Singapore, Malaysia, and South Korea, and partners in other countries throughout the region.
"The structure allows Dematic to leverage economies of scale and global resources, and draw on global expertise, all of which has translated into lower costs and more innovative and greater value solutions for customers," Mr Borg explained.
According to Mr Borg, Dematic will continue to build on its outstanding reputation for excellence in automated materials handling system design, manufacturing, project management, service and support.
"We are excited to continue to offer our customers premier technology and software solutions to grow and support their businesses and to achieve outstanding business results," he said.
"The next 50 years look extremely bright!"