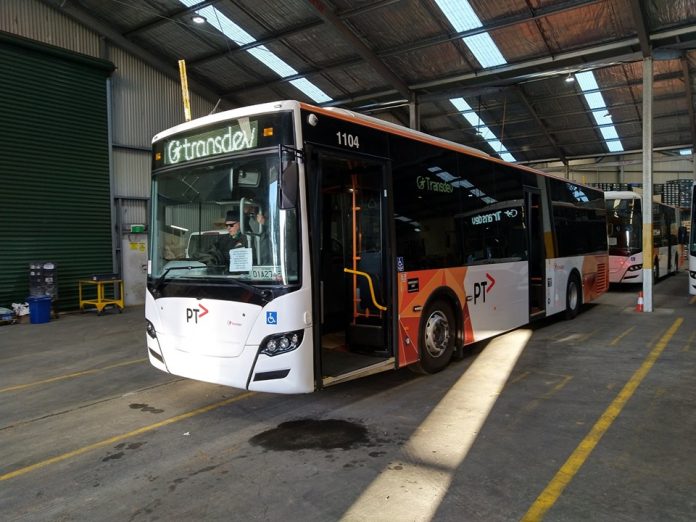 The first of 50 new buses being assembled in Ballarat emerged from OzPress Industries' factory on Tuesday ahead of going into service in Melbourne.
The project is being delivered in partnership with South East Asia's largest bus body builder Gemilang, with most of the buses expected to be running by the end of 2019.
Victorian Minister for Public Transport Melissa Horne. who visited automotive manufacturer OzPress Industries to witness the occasion, said the project has helped create 20 new jobs in Ballarat including body builders, panel beaters, aftersales staff, auto electricians and painters.
"We're delivering the biggest order of new trains, trams and buses this state has ever seen – creating new jobs right here in Ballarat and across Victoria," the Minister said.
"Seeing the first of these brand new, locally built buses roll out of the factory is an important milestone as we get on with modernising, expanding and upgrading our bus fleet for the thousands of passengers who use it every day."
The Ballarat-built buses, made with 60% local content, are part of a $16 million order by the Labor Government for 100 new buses that will progressively enter service over the next two years.
The remaining 50 buses, which are being built at Volgren's Dandenong factory, will also be gradually introduced into Melbourne's bus fleet over the next couple of years.
Image credit: Facebook Page of OzPress