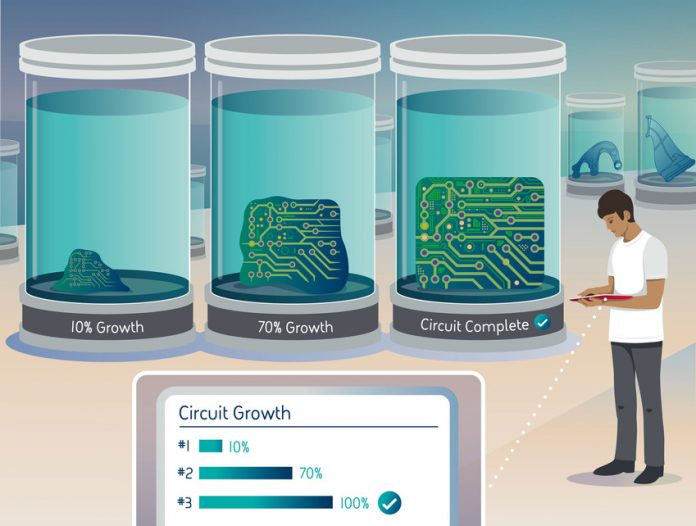 New research commissioned by BAE Systems has found that 75% of Generation Z (centennials) want more information on tomorrow's jobs and skills they will need to future proof their career.
To address these concerns, researchers at BAE Systems have mapped out the roles they predict will be in high demand in the coming decades, and the type of training that will help to produce the future scientists, technologists and engineers.
A Systems Farmer – scientist capable of 'growing' mechanical parts from chemical processes, a  Human e-Sources Manager – measuring employees wellbeing using wearable technologies, and an AI Translator – tuning AI aids to be the perfect working partners to human operators, are some of the roles that BAE Systems' technologists believe would become prominent in the 2030s and 40s, especially in the field of AI, wearables and synthetic biology.
They predict that these roles will take central stage in the delivery of the state-of-the-art technology of the future, helping to ensure the defence and aerospace industry continues to lead the way in technology advancements .
Commenting on these findings, Brad Yelland, Engineering & Technology Director at BAE Australia, said:
"Centennials have more career options open to them than ever before – while the nature of the jobs we do is changing, so too is our workplace or working environment, we need to do more to help ensure young talent in Australia and highlight the future opportunities available to them."
"These young people are essential in ensuring that Australia remains a leader in technology, engineering and manufacturing for decades to come. Where out responsibility lies as an industry is providing high-quality training and giving people the opportunities and tools to continually lean and innovate," Mr Yelland continued.
"Our early-career programmes combine the opportunity to study with hands on training, allowing our youth to get a great grounding in engineering and technology while learning about the practical applications and challenges. We are working hard to ensure this grounding creates the technology leaders of the future."
Image provided