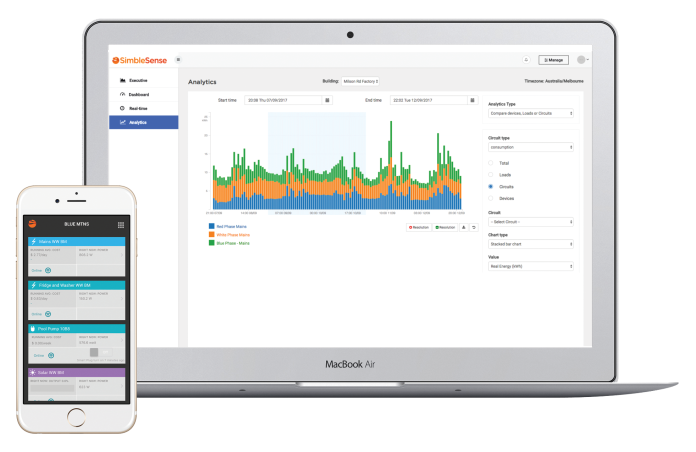 Australian enterpise software company Simble Solutions has announced the opening of its initial public offering to raise up to $7.5 million at an offer price of $0.20 per share.
The company, which intends to list on the ASX following completion of the offer, is planning to use part of the proceeds to accelerate commercialisation of its Simble Energy Platform, an integrated, end-to-end solution that principally caters to SME and enterprise markets across a range of industries, including retail, healthcare, utilities, construction, hospitality and industrial.
The solution – which combines the company's software-as-a-service (SaaS) platform with energy meters that can monitor, control and monetise power usage in real-time – offers '2-way Smart Control' functionality, enabling businesses to remotely action and automate energy savings opportunities at the circuit and plug level.'
Simble's CEO Fadi Geha said Simble's channel partner approach to marketing is also intended to allow the company to leverage off the existing customer base of its partners.
He said rises in energy costs had resulted in exciting growth opportunities for the energy management software market.
"Data is de-commoditising the energy industry. This is a huge opportunity for channel partners across telecommunications companies, utilities, financial and energy service providers to complement their existing products and services mix with real-time energy monitoring," Mr Geha continued.
"Simble Energy can be used to engage with a channel partner's retail customers better by identifying areas where they can add value, such as by installing solar panels or other energy-efficient hardware."
"Our software is currently used in Australia as well as the UK, and we are looking to add over 200 SME customers per month based on our existing sales pipeline."
In 2016, the global market for energy management software was estimated to be worth approximately US$32.4 billion in 2016.
Going forward, it is forecasted to grow at an average annual compound rate of 18.5%, reaching US$76.7 billion by 2021.
Image provided