Natural health and vitamins product producer Blackmores has established a joint venture with dairy nutritional product maker Bega Cheese to develop and manufacture nutritional foods.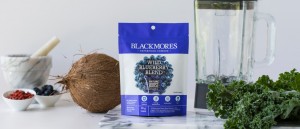 According to the ASX Announcement by Blackmores, the JV will also focus on manufacturing high quality infant formula through Bega Cheese's subsidiary Tatura.
Tatura manufactures a wide range of dairy products and is the largest Australian owned manufacturer of cream cheese.
With the joint venture, Blackmores and Bega will try to grab a slice of the lucrative infant formula market.
"Blackmores and Bega are iconic Australian brands and share a long history of producing quality products. Together we have highly complementary experience, Blackmores in health and nutrition and Bega in dairy manufacturing. This experience is matched by a strong alignment on sustainable sourcing and ingredient traceability as well as shared corporate values," Blackmores said.
The 50-50 joint venture is yet to get its own chief executive, while Bega will be the exclusive supplier of the Blackmores and Tatura formulations which will be available early in 2016.
"We're developing the range of Blackmores and Tatura products to ensure we have an offering that meets the highest quality standards, with premium ingredients. We are aware from our presence in the Asia region that there is significant demand for infant formula and we believe that, with the combination of Blackmores and Bega, we're uniquely positioned to support those women unable to breastfeed," reads the ASX Announcement.