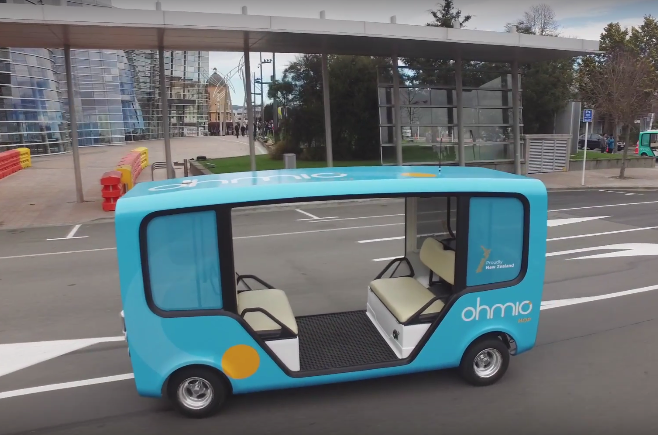 HMI Technologies has launched a new subsidiary company that will design and manufacture self-driving and connected vehicles in Christchurch, New Zealand.
The new company, called Ohmio Automation, is expected to begin producing a range of four Ohmio models within a year.
The fully electric Ohmio Hop shuttles – which were showcased at a special event attended by Christchurch Mayor Lianne Dalziel, Secretary for Transport Peter Mersi and over 100 transport and technology peers – are self-driving, connected, autonomous vehicles, capable of sharing information with each other.
According to HMI Technologies, the Ohmio vehicles are equipped with innovative safety technologies as well as a world-leading ability to form a connected convoy.
In addition, the vehicles feature a class-leading ability for self-mapping, which allows them to safely negotiate and avoid obstacles, ensuring riders, pedestrians and road users are safe.
"A range of four Ohmio models is planned for production in the next 12 months, the vehicles will range in size from small to large shuttles and light commercial vehicles," the company said in a statement.
"Each vehicle will be built around the innovative technology developed by parent company HMI Technologies, an engineering company that specialises in Intelligent Transport Systems (ITS)."
HMI Technologies chief executive Stephen Matthews said Ohmio will begin taking pre-orders in the coming months.
Image credit: www.hmi.co.nz/en-nz/