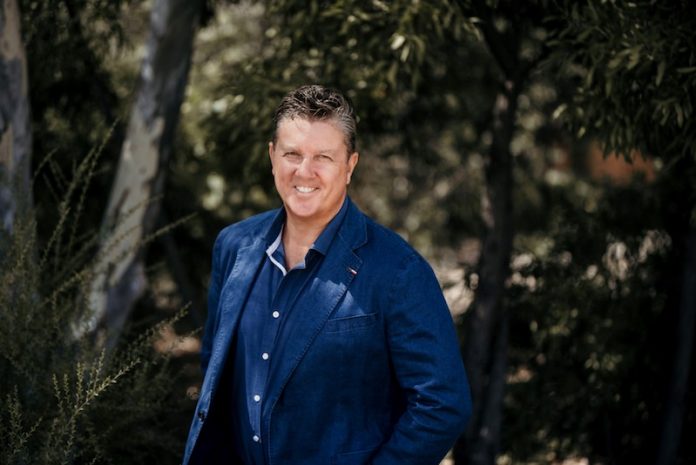 Article by Rob Stummer, Asia Pacific CEO at SYSPRO
Most manufacturing companies in Australia are well on their way to understanding what a low or no carbon future means for their business. However, pressure from shareholders and consumers is building for the manufacturing sector to decarbonise quicker than 2050 given that it is amongst the top three heaviest carbon emitters in Australia.
But how quickly could it be achieved and what is the benefit of moving the net-zero target forward by 20 years?
Industry-wise, the electricity sector accounts for more than half, or 52 per cent, of all emissions, at 176 million tonnes of carbon dioxide equivalent, with mining and resources following far behind at 23 per cent of the nation's total carbon emissions output. The third highest carbon emitting sector is manufacturing at 16 per cent, which is an energy intensive industry, so it significantly contributes to electricity usage.
Australia has the highest rate of carbon emissions per capita in the developed world, so we have a responsibility to join the global effort. Many of Australia's major trading partners have announced ambitious climate goals for 2030 and our government is currently committed to reducing emissions by 26-28 per cent by 2030 but has not set a deadline to reach net-zero.
Unfortunately, without concrete targets for achieving net-zero emissions earlier, the manufacturing sector will not be encouraged to move forward at anything like the pace, speed and efficiency that it undoubtedly could. Delaying could have an impact on customer demand and future investment if local or international competitors move forward quicker.
Remaining competitive and well financed
The finance sector has targeted climate risk as a significant factor in future funding decisions and is urging the federal government to set a target date for carbon neutrality, as a firm target would be critical to encouraging business investment in manufacturing.
However, the manufacturing industry needs to ensure that the path to net-zero allows them to remain globally competitive given some countries may not be so ambitious with their net-zero target date, including China that has stated 2060 as its own goal.
This is where carbon import tariffs may assist local producers and at some point, could be imposed on overseas businesses that make products that lead to greenhouse gases being pumped into the atmosphere but don't face a cost for them at home. Countries that have pledged to be more ambitious in combating the climate crisis are looking at imposing greater carbon costs on their own businesses to drive emissions cuts. But they don't want locally made goods to be unfairly disadvantaged against overseas competitors.
Government action
The Australian Government is building a 'Clean Energy Future' through a comprehensive plan to dramatically cut pollution, introduce a carbon price, invest billions of dollars in renewable energy, transform the energy sector away from high polluting sources such as brown coal, and store millions of tonnes of carbon in the land through better land management.
Through the Emissions Reduction Fund, the Government will purchase lowest cost abatement (in the form of Australian carbon credit units) from a wide range of sources, providing an incentive to manufacturers to proactively reduce their emissions.
The role of technology in achieving net-zero manufacturing
There are complex technical challenges and significant cost disadvantages associated with the transition to a net-zero manufacturing sector and so far, it has proven to be challenging. The high energy requirements and short economic timeframes of manufacturers make it difficult to achieve net-zero energy.
We need to support the Australian manufacturing industry by providing the technology backbone that will help them to enhance their production efficiencies, implement energy efficient equipment for buildings, while increasing export subsidies.
How does ERP help?
Enterprise Resource Planning (ERP) will be the building block on which much of this advancement towards net-zero will be based, because it can fundamentally assist with achieving better asset efficiency and managing production optimisation in innumerable detail to maximise quality and income while minimising costs.
The efficient and economic allocation of resources is a major goal in the field of production planning and control. Therefore, ERP systems are used to support the production planning process. Scenario planning provides them with a well-established tool for engaging with an uncertain future and different strategies to achieve net zero can be enacted using their ERP system.  Additionally, what is needed is a systematic approach to integrate energy supply information to the entire production planning process within the ERP system.
Australian manufacturers should be future proofing their businesses now to achieve the net zero target well before the 2050 date set currently. Reimagining the business through the lens of sustainability is leading to climate conscious strategies that have the potential to become a competitive advantage for those that move first.
Whilst ERP systems weren't explicitly built to enable net-zero manufacturing, companies will need every bit of an ERP's considerable power to get there.