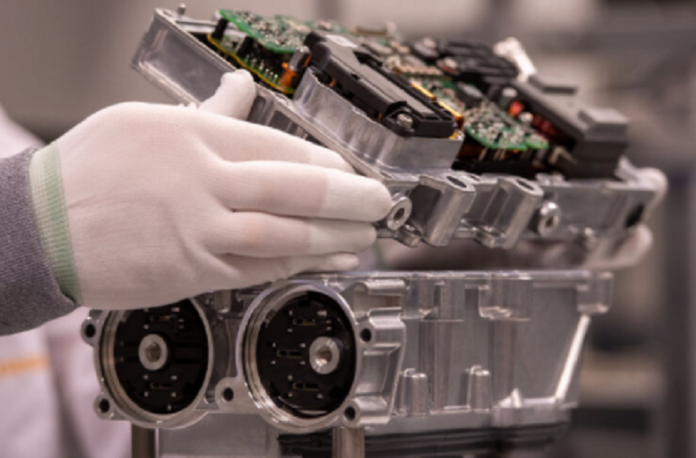 Rheinmetall and PolyCharge America, Inc. have set up a joint venture to produce, develop and market DC-link capacitors.
The new joint venture company will be known as Rheinmetall PolyCharge GmbH and will be majority-owned by Rheinmetall (75%), while PolyCharge will own 25%.
Under the terms of the agreement, Rheinmetall has also taken up an approximately 13% share in PolyCharge.
PolyCharge was formed by Sigma Technologies to commercialize its NanoLam™ Technology for electric drive vehicles, renewable energy inverters, and medical, aerospace, and industrial mobility applications.
The new joint venture will have exclusive rights to manufacture and market NanoLam capacitors in Europe. These feature sub-micrometre-thin, dielectric polymer coatings that enable optimum cooling and improved performance.
"The founding of this joint venture marks another important step in our transformation strategy, enabling us to offer our customers in the automotive and industrial sector top electrification technology as we move forward", said Rene Gansauge, Chief Executive of Rheinmetall's Sensors and Actuators division.
"Advanced NanoLam technology lets us offer a product that's substantially smaller and lighter than the conventional solutions, and which can operate at higher temperatures. This is a clear technological advantage, assuring that Rheinmetall PolyCharge is well positioned to meet the growing demand for these technologies."
"Diversifying PolyCharge's manufacturing base is crucial as we transition to high-volume production of NanoLam capacitors for automotive, aerospace, and industrial markets," said Steven Yializis, Chief Operating Officer of PolyCharge America.
"Rheinmetall's technical depth, application expertise, and strong presence in Europe make it an ideal partner, allowing for rapid expansion in this important and growing market," added Mr. Yializis.
The financial aspects of the transaction have not been disclosed.
Image credit: https://www.polycharge.com/